Buccalyse DNA Release Kit - one tube method
DNA extraction kit with high yields from buccal swabs.

Buccalyse DNA release kit is a simple and fast method of extracting buccal DNA from samples collected in swabs, in a single tube .
Buccalyse DNA Release Kit produces high DNA yields from buccal swabs (2 to 4μg average total yield from an adult) offering significant advantages of ease of handling, speed and ease of sample preparation with rapid extraction of PCR-ready DNA (< 20 min) using a single tube method not requiring centrifugation.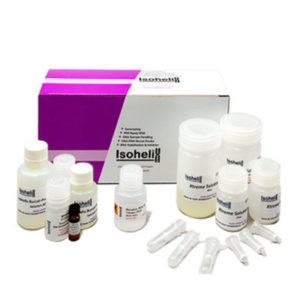 | PRODUCT | QUANTITY |
| --- | --- |
| BEK-50 | 50 reactions |