Revitalizes and rescues deficient DNA samples.

DNA CleanUp kit is designed as a valuable secondary isolation step, to specifically improve the purification profile of DNA from saliva and buccal samples that might have been contaminated due to poor sampling techniques.

These types of samples often prove extremely challenging to reach the required purification parameters, they also may create added costs and time involved in having to potentially re-sample the patient.
DNA CleanUp kit allows the recovery of this type of samples through a really simple process and an extremely fast protocol, of only 30 minutes.
No Alcohol or solvents required.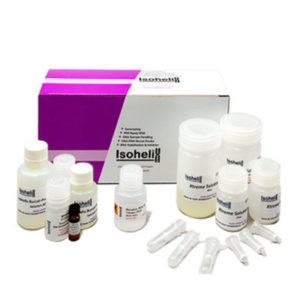 | PRODUCT | QUANTITY |
| --- | --- |
| DCU-50 | 50 reactions |