Detection of 6 mutations associated with dihydropyrimidine dehydrogenase deficiency.

5-Fluorouracil (5-FU) is a chemotherapy agent that is used to treat various types of cancer, such as colorectal, breast, pancreatic, or stomach cancer.
5-FU is metabolized by the enzyme dihydropyrimidine dehydrogenase (DPD) encoded by the DPYD gene. Variants of this gene have been described that affect the activity of the enzyme, increasing the risk of severe or fatal 5-FU toxicity in patients. Detection of DPD deficiencies by genotyping will allow a more accurate prediction of toxicity and chemotherapeutic response.
Elucigene DPYD enables rapid and affordable routine testing for patients starting 5-FU treatment to reduce the likelihood of toxicity and adverse drug reactions.
The assay, with ready to use reagents, allows distinguishing between homozygous and heterozygous patients for 6 mutations of DPD gene.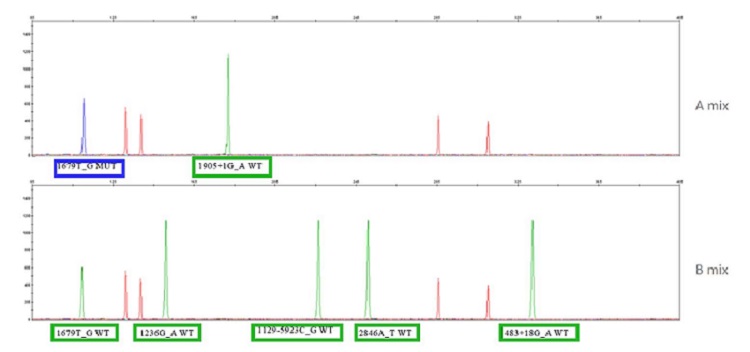 | PRODUCT | QUANTITY |
| --- | --- |
| ONDYDB1 | 25 test /kit |