Detection of C282Y, H63D and S65C mutations of the Hemochromatosis gene (HFE)

Hereditary hemochromatosis (HH) is an autosomal recessive inherited disorder of iron metabolism caused by HFE gene mutations. Due to excessive intestinal absorption, iron accumulatesin some organs resulting in damage to its structure and its function impaired.Early detection and treatment is therefore very important as part of preventive medicine.
A number of HFE different mutations have been described. C282Y, H63D y S65C are the most important. BDR provides 3 kits for those 3 mutations:
Genvinset HLA HFE C282Y 48 Test
Genvinset HLA HFE H63D 48 Test
Genvinset HLA HFE S65C 48 Test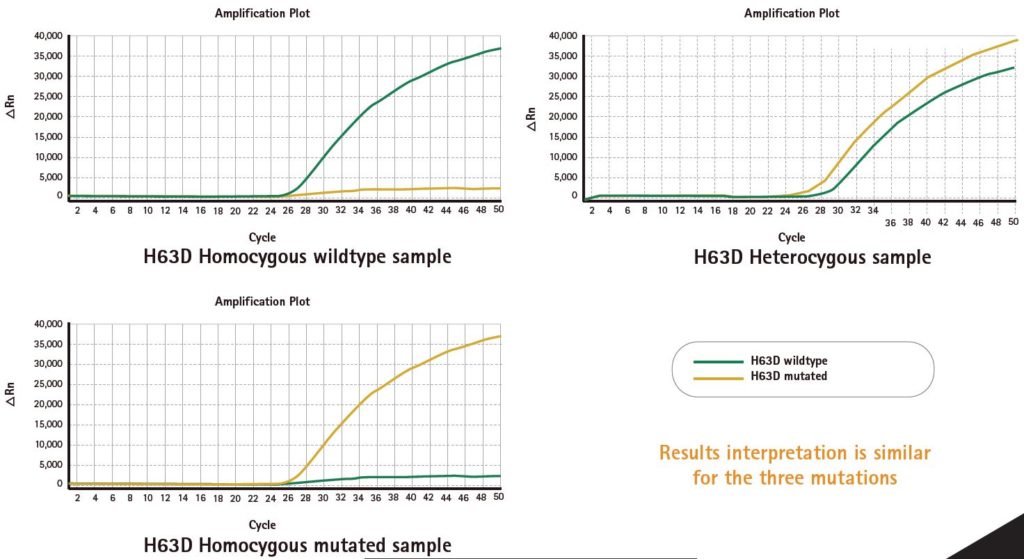 The detection method used by Genvinset HFE C282Y is based in a primer specific PCR, which anneal to exon 2 of the HFE gene and two specific TaqMan® probes for normal and mutated gene.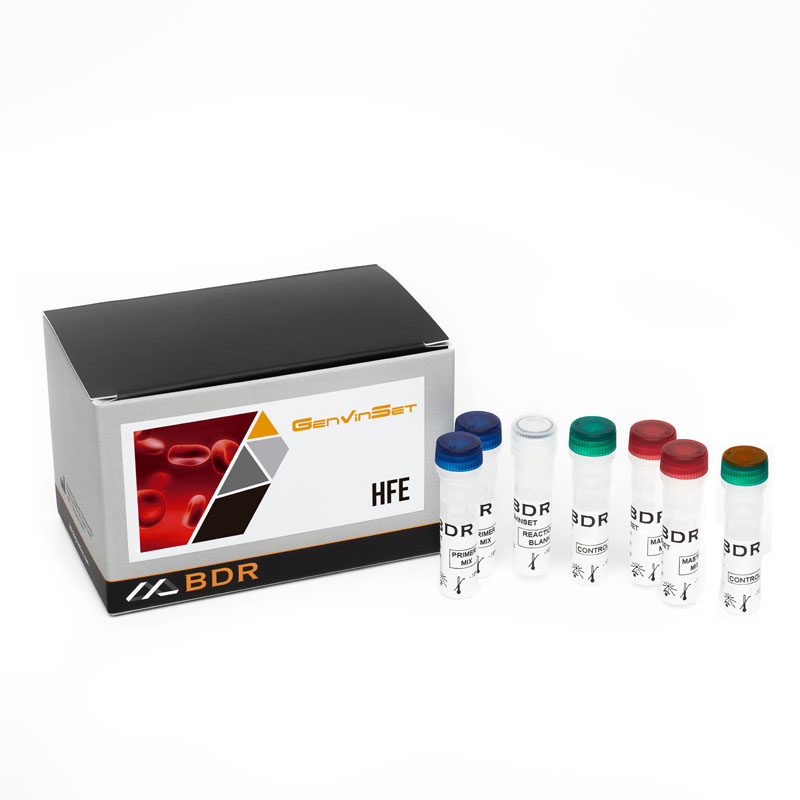 | PRODUCTO | CANTIDAD |
| --- | --- |
| GSV-S65C-48 | 48 test/kit |
| GVS-H63D-48 | 48 test/kit |
| GSV-S65C-48 | 48 test/kit |