Kit for detecting the HLA-C*06 alleles by Real Time PCR using TaqMan® probes technology
Information about the product
Psoriasis vulgaris is a chronic inflammatory disease of skin, which affects 2% of world population. The cutaneous manifestations of psoriasis are obvious and have a negative impact on quality of life of patients.
Family studies have demonstrated that psoriasis has a genetic and multifactorial basis in most of cases. In fact, there is a clear association between psoriasis and HLA genes. More specifically, HLA-C*06 group of alleles has been identified as the main psoriasis marker which gives more susceptibility to suffer this disease.
In addition, several studies have demonstrated a significant increasing response to Ustekinumab treatment in HLA-C*06 positive patients: HLA-C*06 positive patients respond faster and to a greater extent to Ustekinumab than HLA-C*06 negative ones.
All of the above highlights the role of HLA-C*06 not only as a psoriasis susceptibility marker, but also as a pharmacogenetic marker of Ustekinumab response in psoriasis.
Intended use
Genvinset® HLA C*06 is a semi-automated in vitro diagnostic kit for HLA-C*06 group of alleles qualitative detection in genomic DNA extracted from whole blood, associated with psoriasis susceptibility and its treatment effectiveness, by real-time PCR using TaqMan® probes technology.
Patients who can benefit from this determination are those referred by a specialist. The results of this test should not be the only ones on which the therapeutic decision is based and should be used as an aid in the diagnosis together with results of other markers of the disease.
The intended user of the kit is technical personnel trained to carry out the protocol and the interpretation of results described in the instructions for use.
Workflow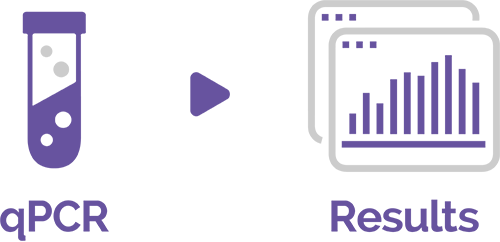 Results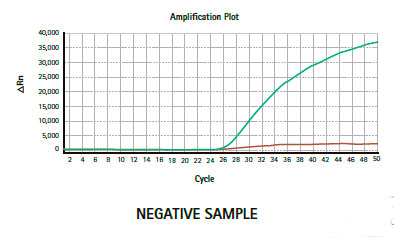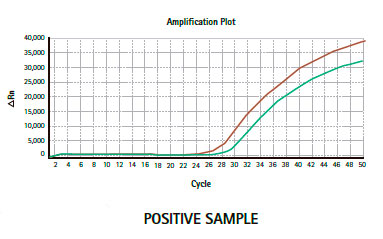 Limitations
Mutations or polymorphisms at annealing primer/probe sites are possible and may result in the lack of allele definition. Other technologies could be necessary to resolve the typing.
Data and result interpretation should be revised by qualified personnel.
This product is an auxiliary tool for the diagnosis of patients with suspected psoriasis and can help assess the administration of the correct treatment. Use these results in conjunction with clinical data and results of other tests performed on the patient.
| PRODUCTO | CANTIDAD |
| --- | --- |
| GVS-C06-48 | 48 test/kit |