Expression study of genes involved in breast cancer biology, including tumoral microenvironment and immune response.

The Breast Cancer 360 Panel is designed for a comprehensive study (360° view) of breast cancer gene expression. it includes microenvironment and immune response-related genes.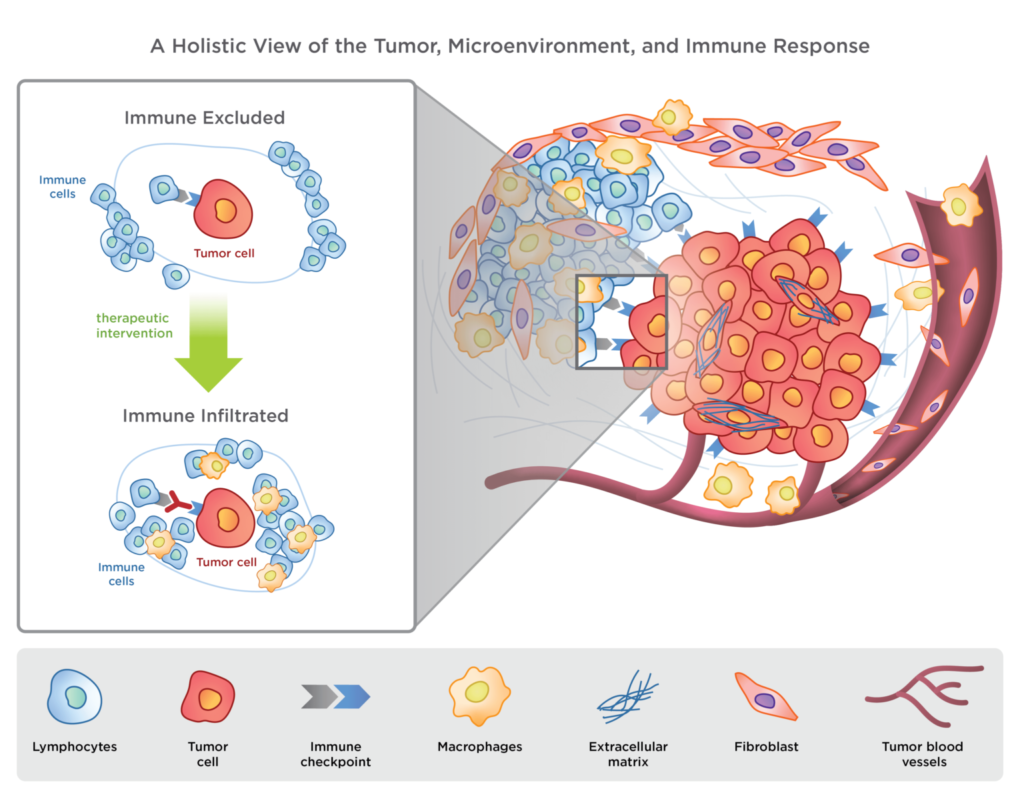 This panel will allow you to decode the complexities of breast cancer biology, identify breast cancer gene signatures, and categorize disease heterogeneity using 48 biological signatures related to the tumor and the immune response. For example, it includes the validated PAM50 and the 18 genes-Tumor Inflammation Signature (TIS) to measure the specific immune response correlated with response to checkpoint inhibitors.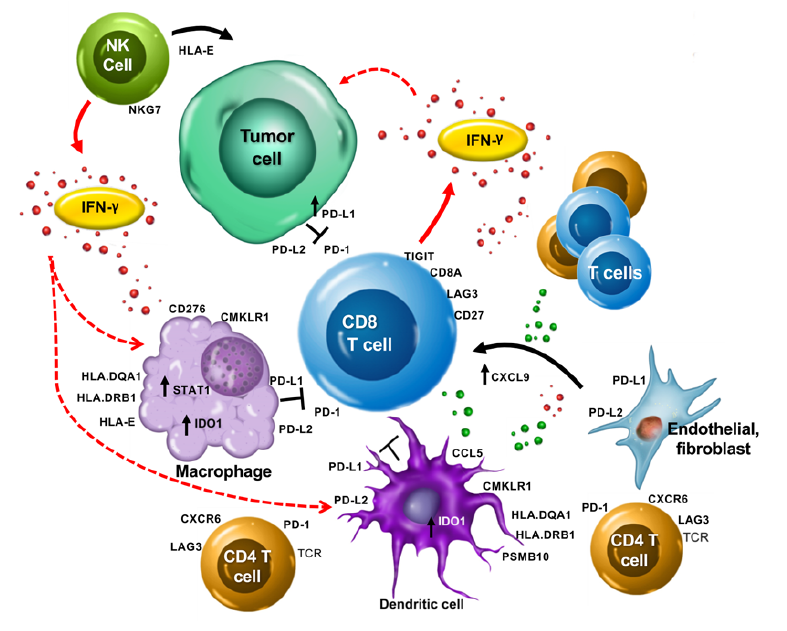 It includes 776 genes (request list) involved in 23 key breast cancer pathways and processes, proliferation, angiogenesis, cytotoxicity, inflammation, apoptosis..., and involved in the response to a wide range of treatments.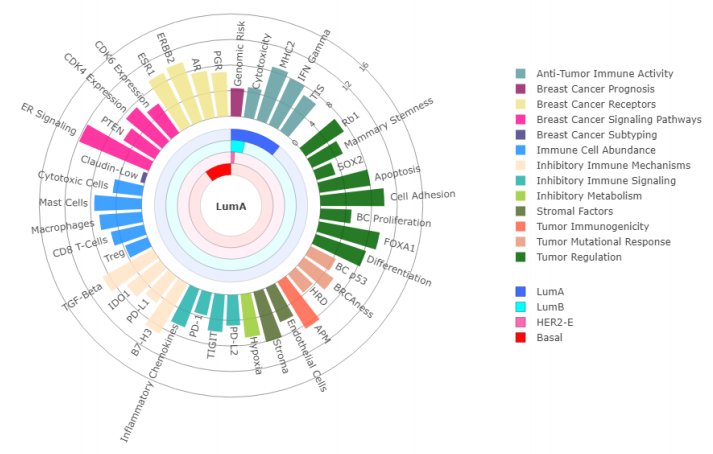 For more information about the biological signatures, and the pathways and processes included in the panel, please, consult the product file you can download below or visit the NanoString web: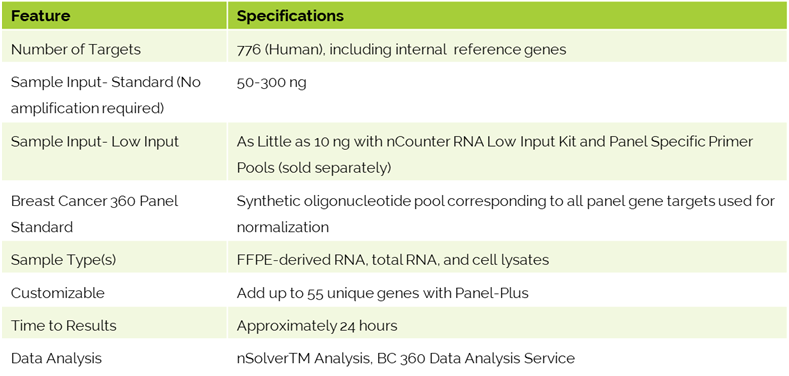 Panel Customization
The Breast Cancer 360 Panel could be combined with a Panel Plus, which will allow you to add up to 55 genes chosen by the client.
If you want to check that this panel is the most suitable for you, you can go to the NanoString Panel Pro panel selection tool:
| Product | Product Description | Quantity | Catalog Number |
| --- | --- | --- | --- |
| nCounter Breast Cancer 360 Codeset and Panel Standard | Includes 776 genes; 18 internal reference controls and Panel Standard | 12 Reactions | XT-CSPS-HBC360-12 |
| nCounter Master Kit | Reagents, cartridges, and consumables necessary for sample processing on nCounter MAX and FLEX Systems | 12 Reactions | NAA-AKIT-012 |
| nCounter SPRINT Cartridge 1 Cartridge, 12 lanes | Sample Cartridge for nCounter SPRINT System | 12 Reactions | SPRINT-CAR-1.0 |
| nCounter SPRINT Reagent Pack | nCounter SPRINT Reagent Pack containing Reagents A, B, C, and Hybridization Buffer | 192 Reactions | SPRINT-REAG-KIT |
| Low Input RNA Reagent Kit | 48 reactions kit for profiling from low sample input amounts | 48 Reactions | LOW-RNA-48 |
| nCounter Breast Cancer 360 Primer Pool | MTE primer pools for Low Input RNA profiling (776 genes); 752 breast cancer related human genes + 18 internal reference controls. Master Kit, RNA Low Input Kit and Panel CodeSet Required | 12 reactions | PP-HBC360-12 |