Expression study of genes related to immunology.

The Immunology Panel is designed for the study of over 500 general immunology genes.
It includes 594 genes (human panel) and 561 genes (mouse panel) of the major classes of cytokines, chemokine ligands, interferons, and their receptors, the TNF-receptor superfamily, the KIR family genes and genes involved with the anti-fungal immune response.
This panel is ideal for the study of allergy, autoimmune diseases, and the immune response to infectious disease.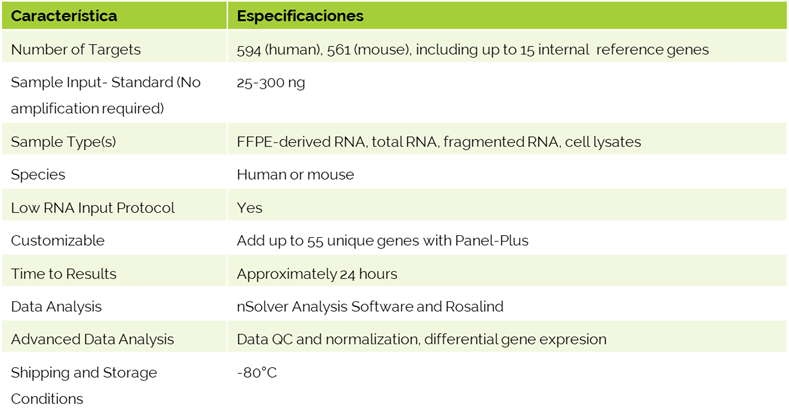 Panel Customization
The Immunology Panel could be combined with a Panel Plus, which will allow you to add up to 55 genes chosen by the client.
If you want to check that this panel is the most suitable for you, you can go to the NanoString Panel Pro panel selection tool:
| Product | Description | Size | Catalog Number |
| --- | --- | --- | --- |
| nCounter Human Immunology v2 Panel (CodeSet Only) | Gene Expression CodeSet profiling 594 genes; 579 immunology-related human genes + 15 internal reference controls. Master Kit reagents sold separately. | 12 reactions | XT-CSO-HIM2-12 |
| nCounter Mouse Immunology Panel (CodeSet Only) | Gene Expression CodeSet profiling 561 genes; 547 immunology-related mouse genes + 14 internal reference controls. Master Kit reagents sold separately. | 12 reactions | XT-CSO-MIM1-12 |