NGS Sequencing-Based HLA Typing (NGS)

NGSgo®-AmpX is intended for the amplification of both Human Leukocyte Antigen (HLA) alleles present in a human genomic DNA sample by Next Generation Sequencing.
To ensure best coverage and allelic discrimination we use a shotgun sequencing approach with a random fragmentation. Minimal results editing, no additional efforts for new sequences, >95% unambiguous results within 3 days.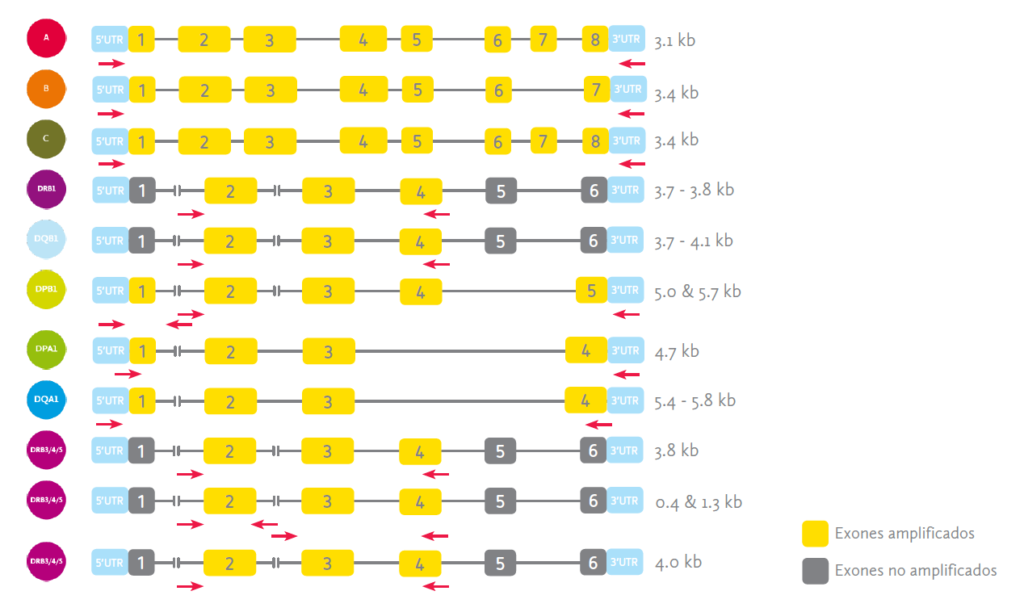 In addition to the kits available for the specific typing of each locus, there are two other kits that combine several HLA locus allowing the simultaneous analysis of multiple loci:
Combined: NGSgo-AmpX HLA-A, -B, -C, -DRB1, -DQB1 
Combined: NGSgo-AmpX HLA-DPA1, -DPB1, -DQA1, -DRB3/4/5
Individual locus: NGSgo-AmpX HLA-A / B/ C/ DRB1/ DQB1/ DPB1/ DRB3-4-5-/ DQA1/ DPA1/ G
We support a full workflow for the following Next Gen Platforms: Illumina, Ion Torrent, and PacBio.
The complete workflow of GenDx (CE-IVD) includes everything from the amplification and library preparation reagents, to the analysis and final result of the sample.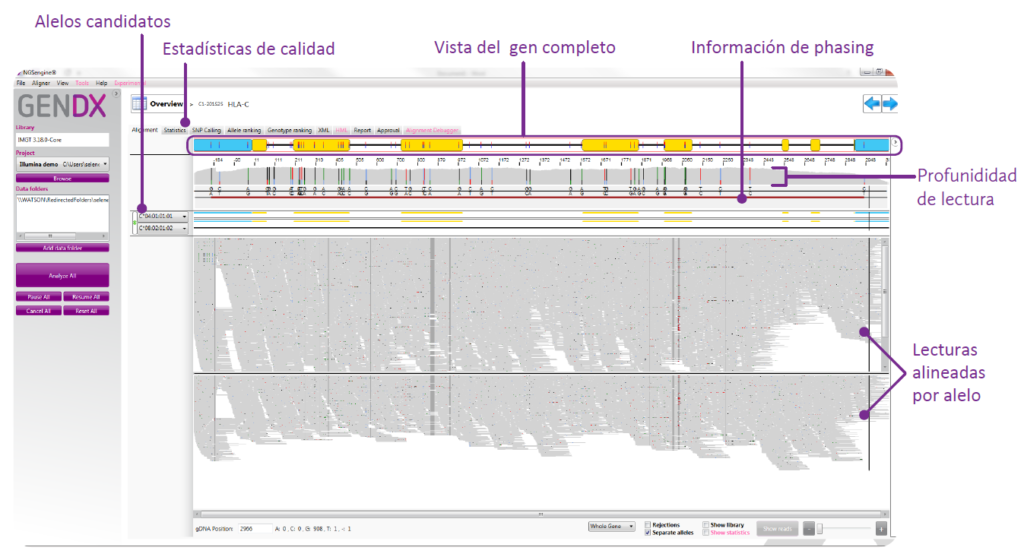 In addition, with its newest products, GenDx offers maximum process optimization.
Learn how to simplify the process with the new GenDx "ready to use" Index Plates, for less pipetting, minimized risk of errors and automated workflow in Illumina platforms.
Private Documentation
This content is protected for registered users.
Login