Cardio Solution (CAS and CAS extended)
Study of genes associated with heart diseases.

Cardiovascular diseases are the leading cause of death worldwide, and represent about 31% of total mortality. The identification of genetic mutations associated with these diseases would contribute to a better diagnosis and risk stratification of patients.
The Cardio Solution of Sophia Genetics covers the coding (and binding regions) of 31 clinically relevant genes, associated with arrhythmias and cardiomyopathies.
The kit uses NGS capture technology and is intended for use on Illumina platforms. It also allows the detection of SNV, CNV and Indels, and guarantees a high percentage of readings and uniformity of coverage, even in GC regions.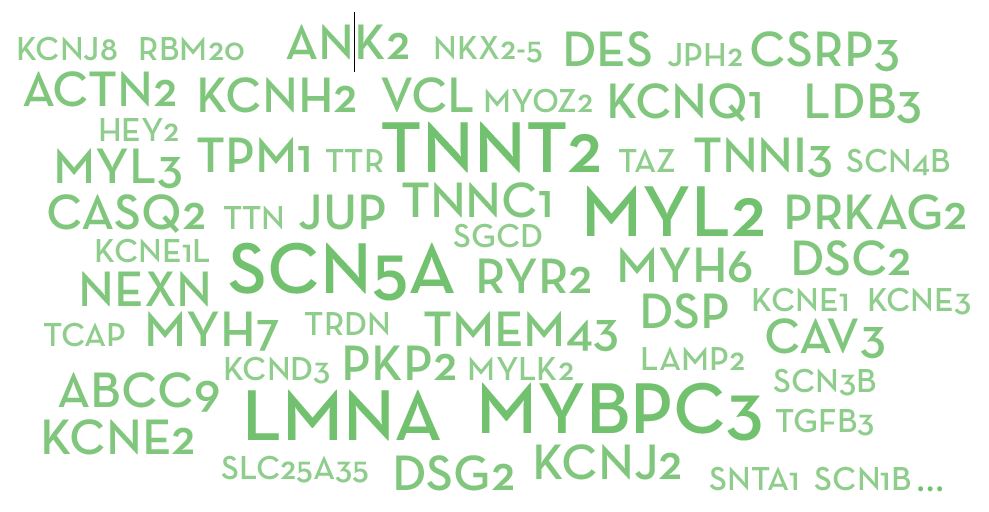 ---
A extended version of this panel, CAS extended, is available. It studies a total of 128 genes.
---
The results are interpreted in the SOPHiA DDM platform, designed for the analysis and protection of clinical NGS data. This platform analyzes complex genetic data through the detection, annotation and preclassification of genomic variants.
In addition to the Cardiopathies kit (CAS), other panels are available for clinical diagnosis in areas such as metabolism, oncohematology, nephrology...
Presentaciones disponibles
16 test
32 test
48 test