Detection of complement fixing antibodies.

The presence of donor specific antibodies (DSA) is a major cause of allograft rejections. Although use of single antigen beads (SAB) on the Luminex platform allows the assessment of DSA in pre and post-transplant patients, not all DSAs identified using SAB cause allograft rejections or poor transplant outcomes. The expanding body of evidence suggests a role of complement fixing DSA, as opposed to non-complement fixing DSA in allograft rejection.
LIFECODES C3d Detection kit detects complement fixing antibodies through the detection of complement component C3d, molecule generated when the complement cascade is triggered.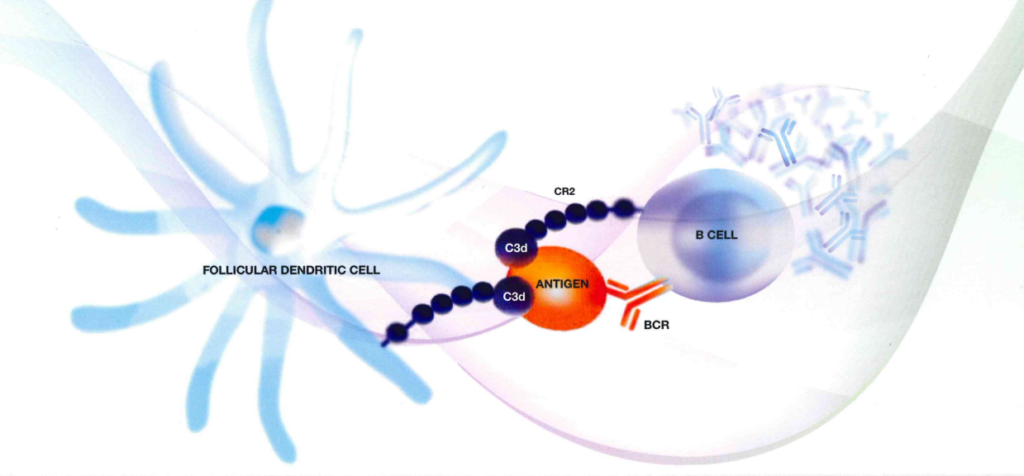 Key aspects
C3d-binding DSAs are a strong risk factor for allograft loss.
The Immucor LIFECODES C3d Detection kit may add value in stratifying the risk of allograft rejection. Combined with our LIFECODES LSA ™ Single Antigen Kit, the assay offers a simple method for the detection of complement binding to HLA antibodies.
The Immucor LIFECODES C3d Detection kit may help with the identification of patients who would benefit from immunosuppressive treatment using complement inhibitors such as Eculizumab.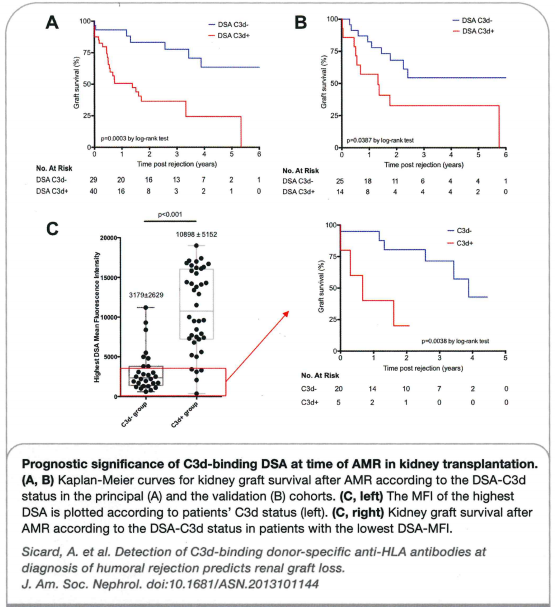 This assay requires Luminex technology and results can be processed with MatchIT analysis software.
| Reference | Product | Presentation |
| --- | --- | --- |
| 265400 | LIFECODES C3d Assay | 24 tests |