nCounter Glial Profiling Panel
Catalog
Comprehensive expression study of genes in astrocytes, microglia, and oligodendrocytes, allowing a better understanding of neurodegenerative and neuroinflammatory disorders and neurotrauma.

The Glial Profiling Panel is designed for a comprehensive study of astrocytes, microglia, and oligodendrocytes in health and disease.
This panel will allow you a better understanding of the interplay between glial cells, peripheral immune cells, and neurons that underlies neurodegenerative & neuroinflammatory disorders and neurotrauma such as stroke, spinal cord injury, and traumatic brain injury.
It includes 770 genes (request list) across more than 50 pathways involved in glial cell biology: Cell stress and Damage Response, Pathways Regulating Glia, Inflammation and Peripheral Immune Invasion, Glial Cells Homeostasis and Activation or Neurotransmission.
For more information about the pathways and processes included in the panel, or the quantification of the relative abundance of 5 CNS cell types and 14 peripheral immune cells, please, consult the product file you can download below.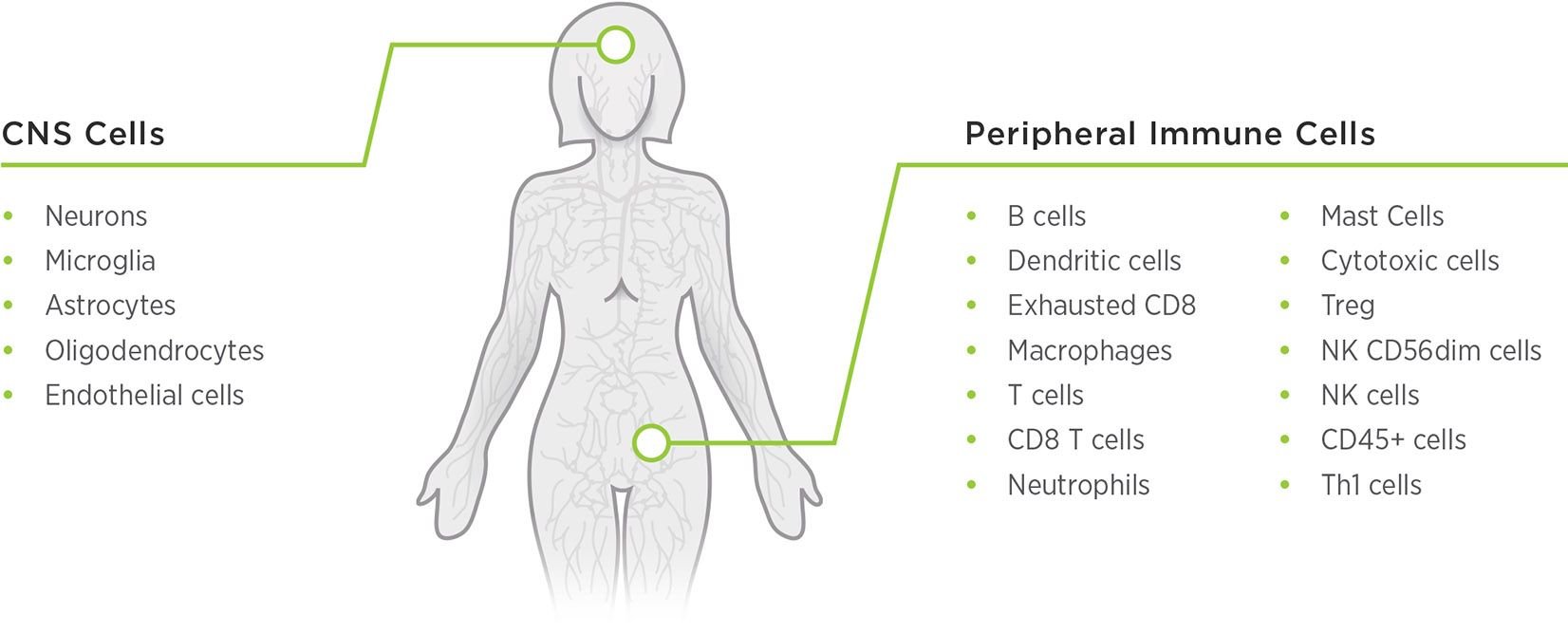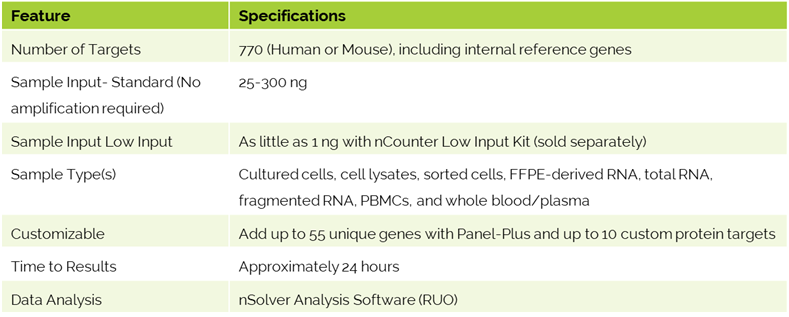 Panel Customization
The Glial Profiling Panel could be combined with a Panel Plus, which will allow you to add up to 55 genes chosen by the client.
If you want to check that this panel is the most suitable for you, you can go to the NanoString Panel Pro panel selection tool:
| Product | Product Description | Quantity | Catalog Number |
| --- | --- | --- | --- |
| nCounter Human Glial Profiling Panel | Includes 770 genes; 13 internal reference genes for data normalization | 12 Reactions | XT-CSO-H-GLIAL-12 |
| nCounter Mouse Glial Profiling Panel | Includes 770 genes; 13 internal reference genes for data normalization | 12 Reactions | XT-CSO-M-GLIAL-12 |
| nCounter Master Kit (Max or FLEX Systems) Reagents and Cartridges | Reagents, cartridges, and consumables necessary for sample processing on nCounter MAX and FLEX Systems | 12 Reactions | NAA-AKIT-012 |
| nCounter SPRINT Cartridge 1 Cartridge, 12 lanes | Sample Cartridge for nCounter SPRINT System | 12 Reactions | SPRINT-CAR-1.0 |
| nCounter SPRINT Reagent Pack | nCounter SPRINT Reagent Pack containing Reagents A, B, C, and Hybridization Buffer | 192 Reactions | SPRINT-REAG-KIT |