Global study of the individual's immune response (human or mouse) to infection.

The Host Response Panel is designed for the study of gene expression in the different phases of the immune response, allowing you to evaluate the progression of the infections in the host.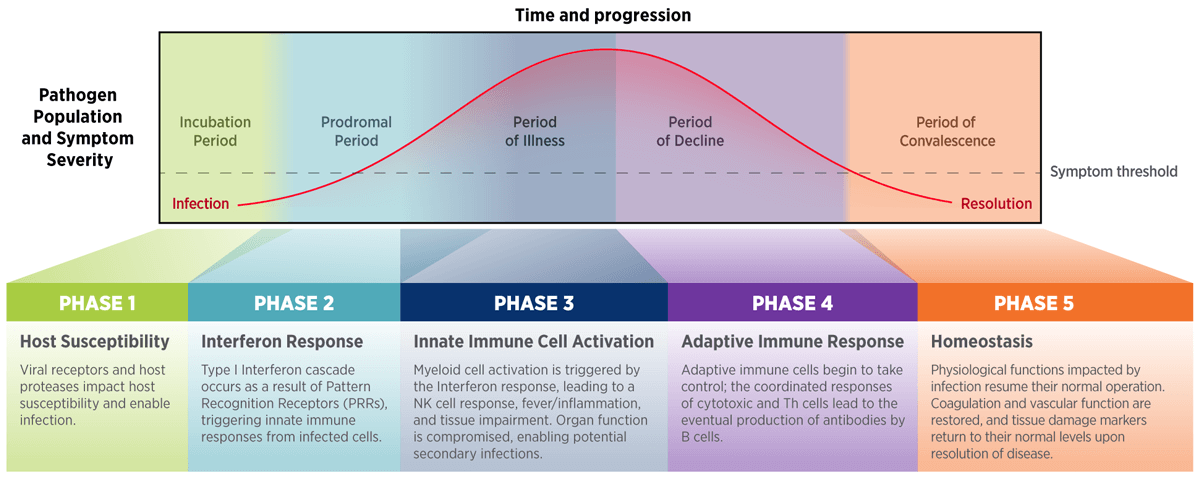 It includes 785 genes (downloadable list) involved in more than 50 pathways, which makes it possible to assess host susceptibility to the pathogen (26/15 human / mouse genes), response through the interferon pathway (288/230 human / mouse genes), innate immune response (567/383 human / mouse genes), adaptive immune response (483/439 human / mouse genes), and homeostasis (282/220 human / mouse genes).
For more information about the pathways included in the panel, probes compatibility with non-human primate genes, immune cell profiling and so on, please consult the product file you can download below.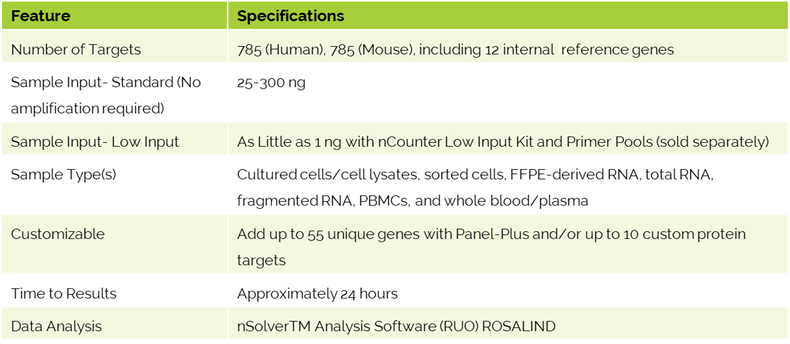 Some application examples for this panel are developing signatures of host response dynamics, identifying and validating biomarkers for disease severity, evaluating the effect of vaccines and therapies...
Panel customization
An interesting option to consider could be to combine the Host Response Panel with a Panel Plus, which will allow you to add up to 55 genes chosen by the client, for instance, to detect the presence of a pathogen and evaluate organ-specific tissue damage.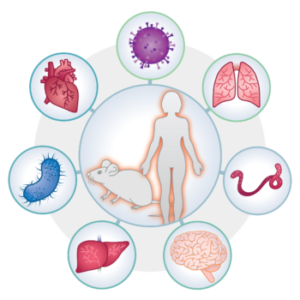 If you want to check that this panel is the most suitable for you, you can go to the NanoString Panel Pro panel selection tool:
| Product | Product Description | Quantity | Catalog Number |
| --- | --- | --- | --- |
| nCounter Human Response Panel | Includes 785 genes; 12 internal reference genes for data normalization | 12 Reactions | XT-HHR-12 |
| nCounter Mouse Response Panel | Includes 785 genes; 12 internal reference genes for data normalization | 12 Reactions | XT-MHR-12 |
| nCounter Master Kit (Max or FLEX Systems) Reagents and Cartridges | Reagents, cartridges, and consumables necessary for sample processing on nCounter MAX and FLEX Systems | 12 Reactions | NAA-AKIT-012 |
| nCounter SPRINT Cartridge 1 Cartridge, 12 lanes | Sample Cartridge for nCounter SPRINT System | 12 Reactions | SPRINT-CAR-1.0 |
| nCounter SPRINT Reagent Pack | nCounter SPRINT Reagent Pack containing Reagents A, B, C, and Hybridization Buffer | 192 Reactions | SPRINT-REAG-KIT |