NICS-A (Non-invasive Implantation Capability Screening)
Non-invasive preimplantation chromosome screening technique.

NICS-ATM (Non-invasive Implantation Capability Screening) is a non-invasive technique that enables PGT-A, or Preimplantation Genetic Testing for Aneuploidies, to be performed in an easier, safer and more cost-effective way. This novel technique employs the culture medium used during in-vitro embryo culture for aneuploidy screening, through NGS (Next Generation Sequencing).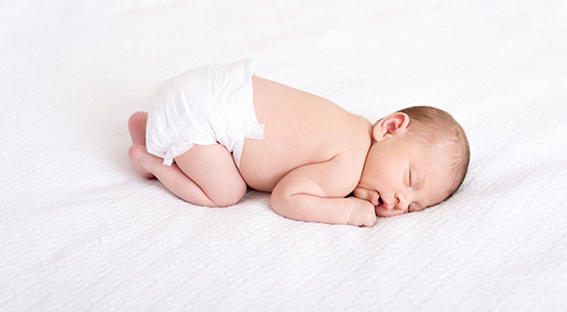 Features:
Non-invasive:  
No embryo biopsy needed, making the process easier, and eliminating the risk for the embryo.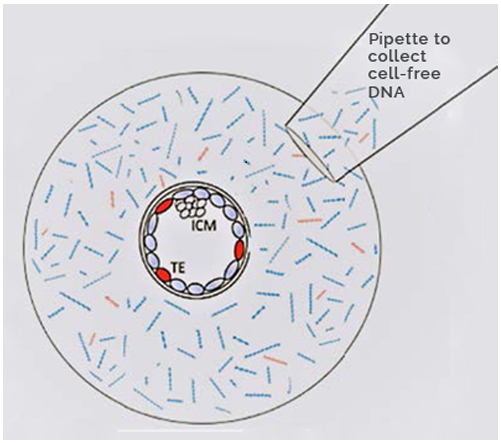 Simple & Rapid:
Streamlined library prep, NGS (MiniSeq, MiSeq and NextSeq compatible), and auto-analysis within 24 hours.
Highly Successful:
Avoids sample loss and amplification failure.
Highly Representative:
Avoids inconsistency between biopsied cells and the embryo due to mosaicism.
ChromGO™ AI (Artificial Intelligence) Auto-Analysis Module:
Established by an AI study on over 1000 culture medium samples and corresponding embryos, the AI analysis software improves the performance of the screening (sensitivity, specificity, PPV (Positive Predictive Value) and NPV (Negative Predictive Value)).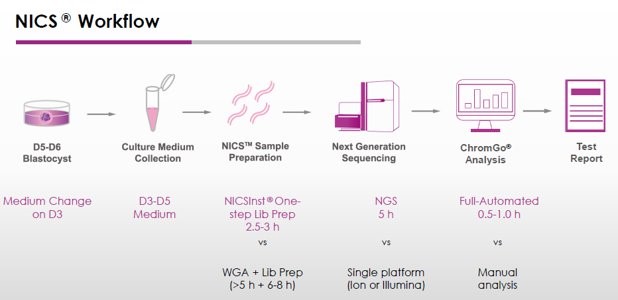 ChromGO™
Simple data analysis solution, which allows you to quickly customize your data analysis reports on both online and local servers.
Features:
Intuitive and simple interface.
Versatile: data can be analyzed with different criteria (mosaicism, gender information...).
Detailed: details QC (Quality Control) including reads, GC content and CV (coefficient variation) presented in individual files.
Flexible: both NGS data from Illumina and Ion Torrent sequencing platforms can be processed.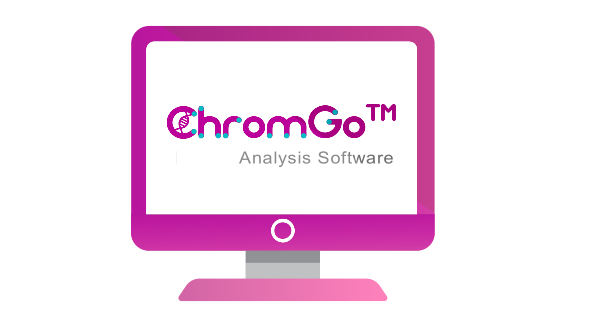 Clinical relevance:
Provides a reference for embryo transfer.
Improves clinical outcomes, including implantation rate, clinical pregnancy, ongoing pregnancy and live birth.
Saves time.
As an alternative to PGT-A, it provides a second chance for embryos excluded by PGT-A.
| Product name | Nº | Size |
| --- | --- | --- |
| NICS-A | YK-NICS-A-48 | 48 reactions |