Distinguish mutated alleles from wild type alleles through fragment analysis.
Gilbert's Syndrome (GS) is a form of chronic and moderate iperbilirubinemia (not conjugated) caused by a lower hepatic glucuronidation of bilirubin by UDP-glucuronosyltransferase 1 (UGT1A1) enzyme. Most patients affected by this disease are homozygous for a TA insertion in TATA-box of UGT1A1 gene promoter.
The Gilbert sydrome kit- FL amplifies the TATA-box contained in UGT1A1 (UDP-glucuronosyltransferase) gene promoter by a primers pair one of which is marked with a fluorescent dye. The amplicons are separated by capillary electrophoresis by an automatic sequencer. This technique allows, with an extremely accurate manner, to assess the length of amplicons and to distinguish mutated alleles from wild type alleles, also if they differs by only a base pair.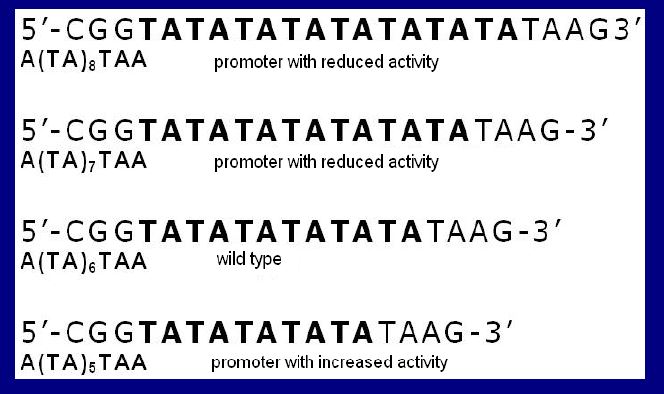 | PRODUCT | QUANTITY |
| --- | --- |
| GS.01FL | 50 test /kit |